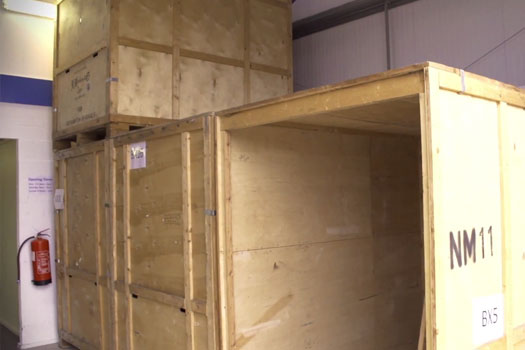 Frequently Asked Questions
For further information call us for some friendly advice on 01792 580333
How much will self storage cost?
Store from as little as £5.00 per week fully inclusive.
Will my possessions be safe?
You hold the only key and have exclusive access to your unit. STORE-IT Wales Ltd has total building security, including 24 hour monitored alarms and CCTV. The building is surrounded by Security Perimeter Fencing.
What can I store?
You can store almost anything as long as it's not perishable, flammable or illegal.
When can I access my unit?
Opening hours are Monday to Friday from 8am to 6pm and Saturday 9am to 5pm. You can come and go as you please, visit as many times as you like within opening hours.
Can I give authority for other people to access the unit?
Others can access your unit with your permission having informed us in writing first.
Do I need to insure my possessions?
Included in the cost of your unit is insurance for your goods. This insurance covers all normal risks associated with the building (e.g. flood, fire and theft etc.), and any assistance that we give in handling your goods. All units are insured for up to £5,000. Any additional insurances can be sorted on arrival. Not insured with us is your OWN handling of your own goods in transit to the unit.
Can I change my unit size?
You can move to a larger or smaller unit at any time to suit your needs.
What is the minimum hire period?
You can stay as long as you want. Minimum hire period is 28 days unless prior arranged.
What are the payment terms?
Payment terms are:
The bond and the initial payment are taken when the account is setup with us, then via Recurring Transaction, payment is scheduled to be take every 28 days (until you notify us that you no longer need the storage, for which we need 5 days' notice).
We try to be as facilitating as possible with everything that we do here at Store-It Wales so if there are any queries, feel free to contact us.
Do you give Military or Blue Light Discount?
At Store-It Wales, we are proud to offer not only military discount but also discount to members of the NHS and Emergency Services. To activate your discount, please show your Blue Light Card or your Defence Privilege Card to receive a great deal!
What are your Christmas Opening Times?
Our Christmas times are as follows -
December 22nd - Open
December 23,24,25,26th - Closed
December 27,28,29,30th - Open
December 31st, January 1st - Closed
January 2nd - Open