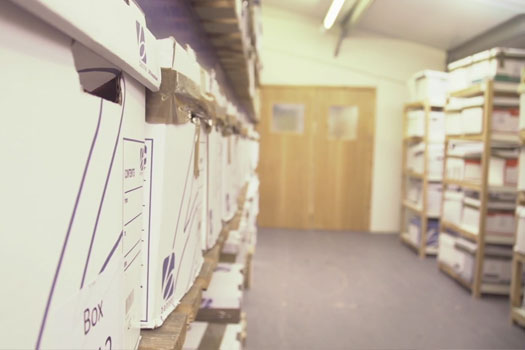 Document and Archive Storage
Store-It Wales offers you the perfect solution as we specialise in business, document and archive storage.
You can rent a personalised business unit or alternatively rent space to store your documents and important information that must be kept, legally for a certain period of time. We also offer an accurate and efficient retrieval system so if you need to get your hands on a certain document, our up to date system will make it easy to find, and it can be delivered to you in a matter of hours.Store-It Wales offers you up to date storage methods for business needs including;
Data management
Digital coded retrieval systems
Archive storage
Records Management
Benefits of Archive Storage
Saves time and money
Bar code system makes it easy to retrieve certain documents.
Releases valuable office space
Provides accurate retrieval
Allows management and staff to concentrate on imperative tasks, takes administrative time out of the equation.
Can increase or decrease size of space due to changing needs
Systems can grow and adapt as business needs change
Documents can always be called upon
Offer long term archive storage solutions
Provide a safe and certificated disposal system of unwanted documents at the end of tenure.
We offer a collection and delivery service upon request.